Finally, after weeks of hearing how Sarah wanted to have Fiona "RIGHT NOW", she has arrived. Fiona arrived at 6:57am EST and weighed in at a hefty 8 lbs 5 oz. She's got cute chubby cheeks, a full head of hair to make me envious, and she's so pink she looks like she's been in the sun too long *lol*. A regular pink Buddha

Sarah is doing great also.
Mom checking her out.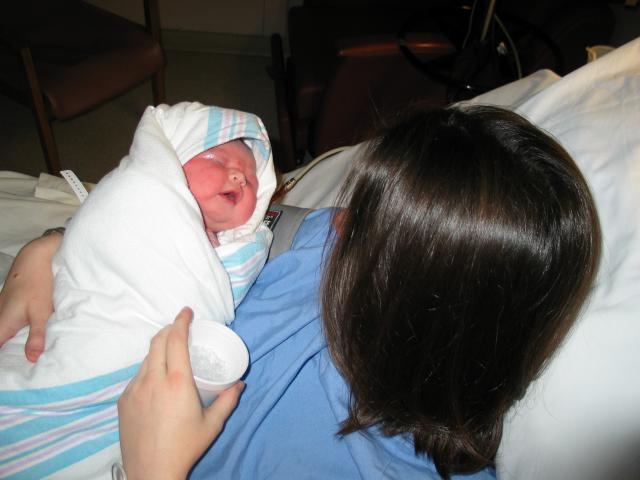 Who's that sexy guy... oh yeah that's her dad -- ME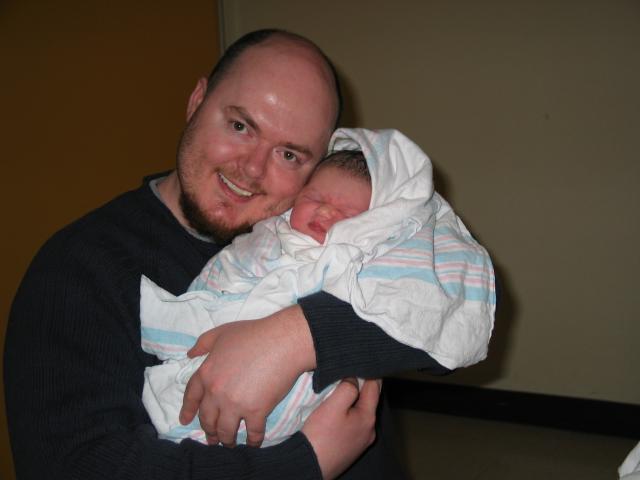 Pink Buddha!